Are you ready to embark on a journey through the enchanting city of Sarajevo, where the East meets the West?
Look no further, as Adis, a passionate and licensed tour guide, is here to provide you with an unforgettable experience. Let's dive into the fascinating tours and excursions he offers, including the renowned "Free Walking Tour of Sarajevo" and more!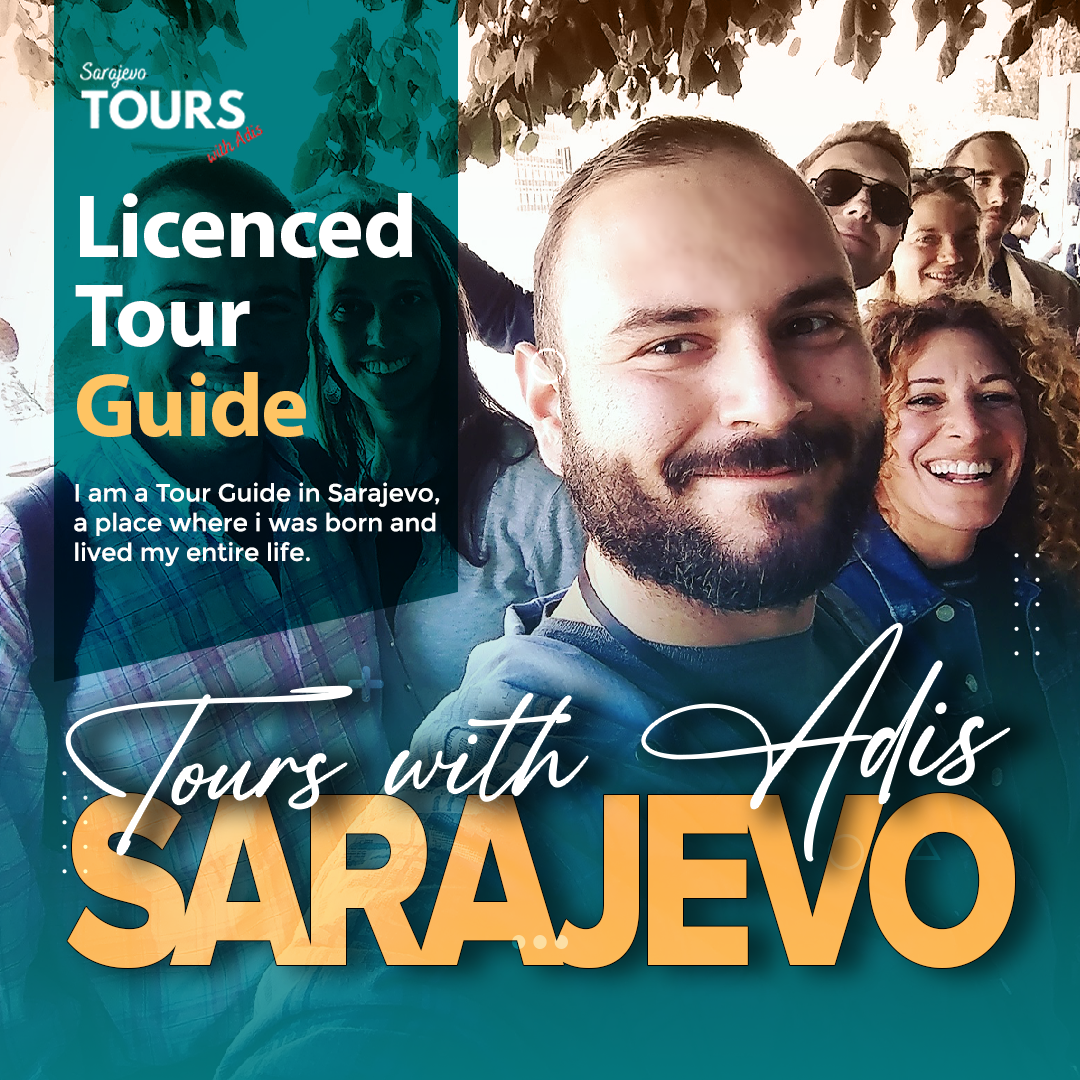 Meet Adis - Your Expert Tour Guide
Adis is not just a tour guide; he is an ardent history enthusiast with a deep love for his city. With his extensive knowledge and captivating storytelling, he will take you on a personalized journey through the heart of Sarajevo. Whether you are a solo traveler, a family, or a group of friends, Adis caters to all, ensuring your visit to Sarajevo is nothing short of extraordinary.
Discover the Diversity of Sarajevo
Sarajevo stands as one of Europe's most diverse cities, boasting a harmonious blend of various cultures, traditions, and religions. Adis takes immense pride in showcasing the multicultural facets that make Sarajevo truly unique. From the intriguing history to the expressions of love and tolerance, you'll gain a deeper appreciation for this mesmerizing city.
Free Walking Tour of Sarajevo
Embark on a captivating journey with Adis through the "Free Walking Tour of Sarajevo." This tour allows you to explore the city's most iconic landmarks and hidden gems by foot. Wander through the cobbled streets of Baščaršija, immerse yourself in the rich Ottoman and Austro-Hungarian architecture, and witness the remnants of the Yugoslav era. Adis will regale you with intriguing stories that bring Sarajevo's past to life.
Specialized Tours for History Enthusiasts
For history enthusiasts, Adis offers specialized tours that delve deeper into significant events that shaped Sarajevo. Explore the chilling history of the "Siege of Sarajevo & Fall of Yugoslavia" tour, which sheds light on the city's resilience during the war. Visit Tito's bunker in Konjic, a relic from the Cold War era, and experience the Tunnel of Hope tour, an essential part of Sarajevo's history.
Create Lasting Memories
Adis takes great joy in making his clients happy. With his warm and friendly demeanor, he ensures that every traveler's needs and preferences are met. Whether it's capturing the perfect photo, recommending local delicacies, or providing insider tips, Adis goes the extra mile to create lasting memories of your Sarajevo experience.
Book Your Sarajevo Adventure Today
If Sarajevo is on your travel radar, don't miss the opportunity to explore it with Adis. Contact him to book your personalized tour and get ready to be immersed in the city's rich history and cultural tapestry. Whether you're a history enthusiast, a culture lover, or a curious explorer, Adis has the perfect tour to suit your interests. Let Adis be your trusted guide, and prepare for an unforgettable journey through the enchanting city of Sarajevo.